4K All The Way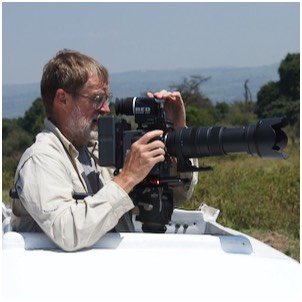 Welcome to FishTales Films and Photos Web Site. Here you will find resources for many aspects of Steve Fish's Photography and Videography. FishTales specializes in underwater, wildlife and nature in exotic locations. FishTales is always on the cutting edge of imaging technology and shoots 4K both Underwater and Topside and Aerial. On this website you will find news and events, info on Steve's photo and video books and courses, galleries of some of Steve's works, and some fun freebies for download. This site uses advanced web technologies for a rich graphical experience. Since visual graphics is our business, the site is not "Dumbed Down" to work on low tech connections and equipment. If you have a slow internet connection you will have difficulty viewing some of the content and may need to visit the site at another time when you have sufficient bandwidth. Steve is currently on a long term traveling project shooting widlife and nature both on land and from the air. Visit the FishTales sister site, www.iQuad.photos for a look at this project.
Steve will be instructing at the Fourth annual
"Capturing Critters in Lembeh" Workshop
If you are an aspiring underwater filmmaker and want to up your game, I'd like to invite you to attend the "Capturing Critters in Lembeh" workshop at the beautiful Lembeh Resort in North Sulawesi, Indonesia. I will be teaching the "video" sessions during the workshop and will be covering the entire workflow of UW Filmmaking from start to finish. Learn shooting techniques, lighting for video, project organization and editing best practices. In addition to the formal lecture sessions, I will also be doing one on one sessions with everyone in the video program to cover your individual needs. Whether you are shooting with a traditional video system, a DSLR or a large professional rig, there will be something for everyone. The workshop dates are December 5-12 2015. You can contact reservations@lembehresort.com for details. Tell them "Steve Sent You" and that you are interested in the video sessions.
Click the
MENU

button to begin exploring FishTales. Hope you enjoy the site!